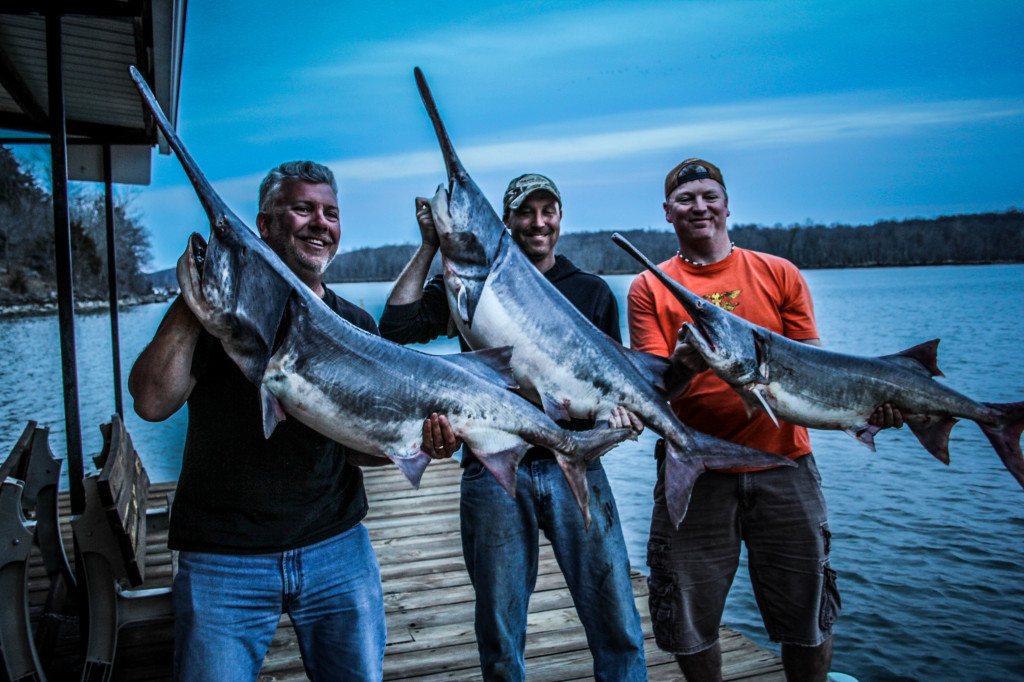 Our second annual hunt for the prehistoric monsters roaming Missouri's Lake of the Ozarks was every bit the adventure we experienced in 2012, and then some – to the tune of an expanded roster, smarter and more efficient fishing strategies, and more overall success.
This trip was – as most readers of this here blog might assume by now – punctuated with numerous side stories and good times that will remain unwritten and sealed in the Kansas Outdoorsmen archives – but will likely grow in legend with time and serve as future inspiration for this particular excursion as the next year approaches.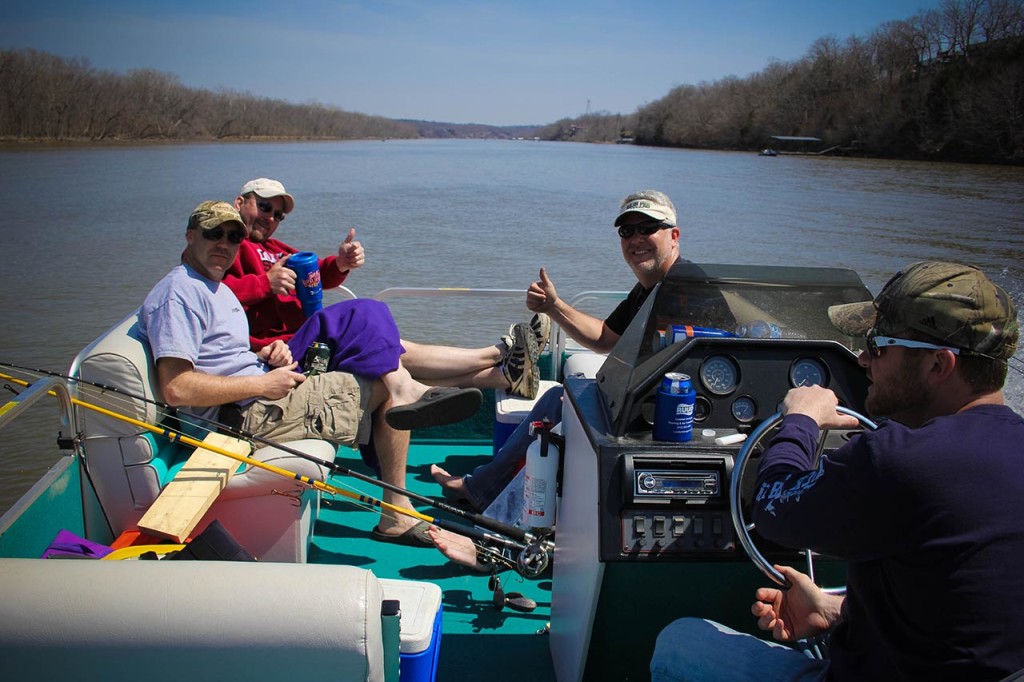 The highlights that are suitable for public consumption start with spending a large part of the first day overhauling a lower unit. Aside from that, we at like kings, as is expected on any true Kansas Outdoorsman adventure – and spent the now-standard-and-mandatory time at the Old Oar House.
With a bit of experience under our belts, we were able to fish a bit smarter, and it paid off with several keepers this year, including Nick's 60+ pound monster.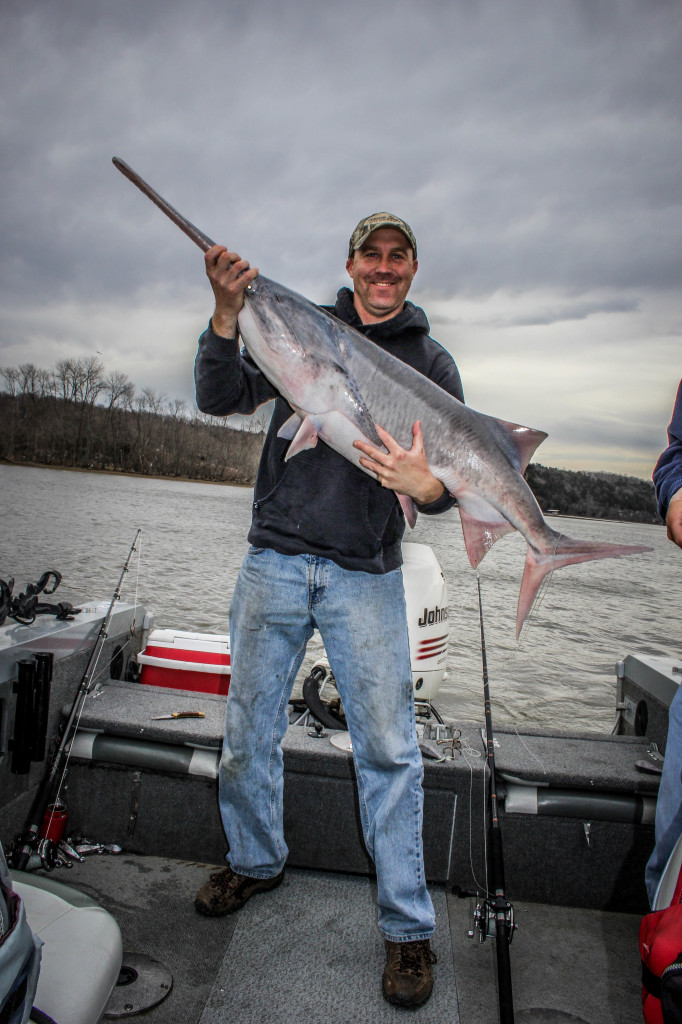 Check out a few more pics from this adventure here.
Last year's adventure was captured in a bit more detail here.
~ benton